EVENTS
Empire State Trail Challenges
The premier event of Boilermaker weekend
The Boilermaker 15K presented by Excellus BlueCross BlueShield is the premier event of Boilermaker Weekend. This world-renowned race is often referred to as the country's best 15K. The Boilermaker 15K is recognized for its entertaining yet challenging course and racing's best post-race party, hosted by the F.X. Matt Brewing Company, featuring Saranac beer and a live concert! Both spectators and participants are encouraged to download and use the RaceJoy mobile app on race day in order to track runners or be tracked. Learn more about RaceJoy HERE.
With plenty of water supports, strong attention to medical detail, and crowd support like no other race, the Boilermaker 15K is an event worth training and traveling for and should be on every runner's "must-do" list.
Date:
Sunday, July 10th, 2022
Start Time:
8:00am
Packet Pickup:
The Boilermaker's Health & Wellness Expo presented by MVHS
MVCC Utica Campus, 1101 Sherman Drive, Utica, NY 13501
Friday, July 8th: Noon to 7:00pm & Saturday, July 9th: 8:00am to 4:30pm
Start Location:
Culver Ave. near Beechgrove Pl. Utica, NY
Finish Location:
Court St. at Varick St. Utica, NY
Distance & Course:
The course is 15 kilometers (9.3 miles) and will be USATF recertified in 2023. The course is marked in miles with over 15 official water and aid stations. Streets are closed to traffic for 2 hours 30 minutes and splits are given at the 5K and 10K markers.
Safety:
The course is restricted to registered runners and official race personnel. Walkers, dogs, skateboards, in-line skates, roller skates, bicycles, and baby joggers/strollers are prohibited. We strongly discourage the use of headphones.
This is
world class

Running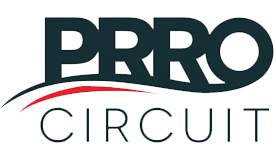 The Professional Road Running Organization (PRRO) is an alliance of race directors who together organize and promote the PRRO Circuit, a series of premier non-marathon road racing events. The Circuit features highly competitive elite fields at each event as top athletes seek to qualify for the PRRO Super Bonus paid out at the annual PRRO Championship, which rotates among all of the events. The current Circuit features more than $410,000 in prize money overall, with $132,000 available for U.S. athletes.